Showing 3 results
Archival description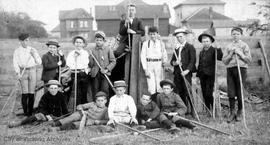 Fonds consists of photographs of relatives and friends of Hudson Blake's father William Alfred Blake. Group photos include classes at Oaklands School, lacrosse teams and Canadian Army units (World War I).
Blake, Hudson W.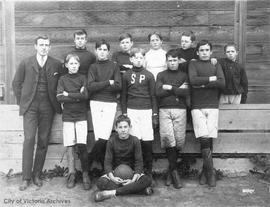 South Park School Football Club
Group portrait. Back row, L-R: D. McDougall, H. Laundy, O. Falconer, E. Copas, T. Heyland. Middle row: W.N. Winsby, H. Allice, K. Saunders, L. Clarke, D. Taylor, B. Bendrodt. Seated: J. Clay, Captain.
Shaw Bros.